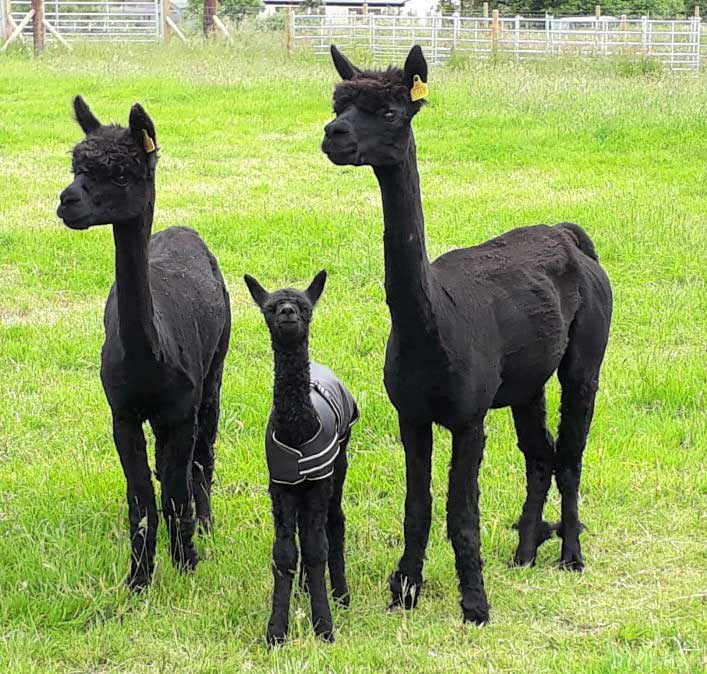 We are focussed on breeding the finest quality black alpacas. This is our long-term aim and we are in the process of developing a herd of pedigree alpaca from the best genetics available in the UK and beyond. The name Wolfridge comes from the old wood (now a residential area) that is next to part of our farm. It was also used previously by our family when breeding pedigree Charolais cattle in the 1980s/90s.
We currently have a number of high quality, pedigree black female alpacas for sale. Please get in touch if you would like more information on these alpacas or would like to visit us to view them.
In addition to our black alpacas we have some non-breeding males of various colours that are also availble for sale as pets. If keeping a small number of alpacas is of interest to you, please get in touch to learn more about these wonderful animals.
Our farm is set up with the latest biosecurity measures, to help ensure the health of all our alpacas. We are members of the South West Alpaca Group and the British Alpaca Society.