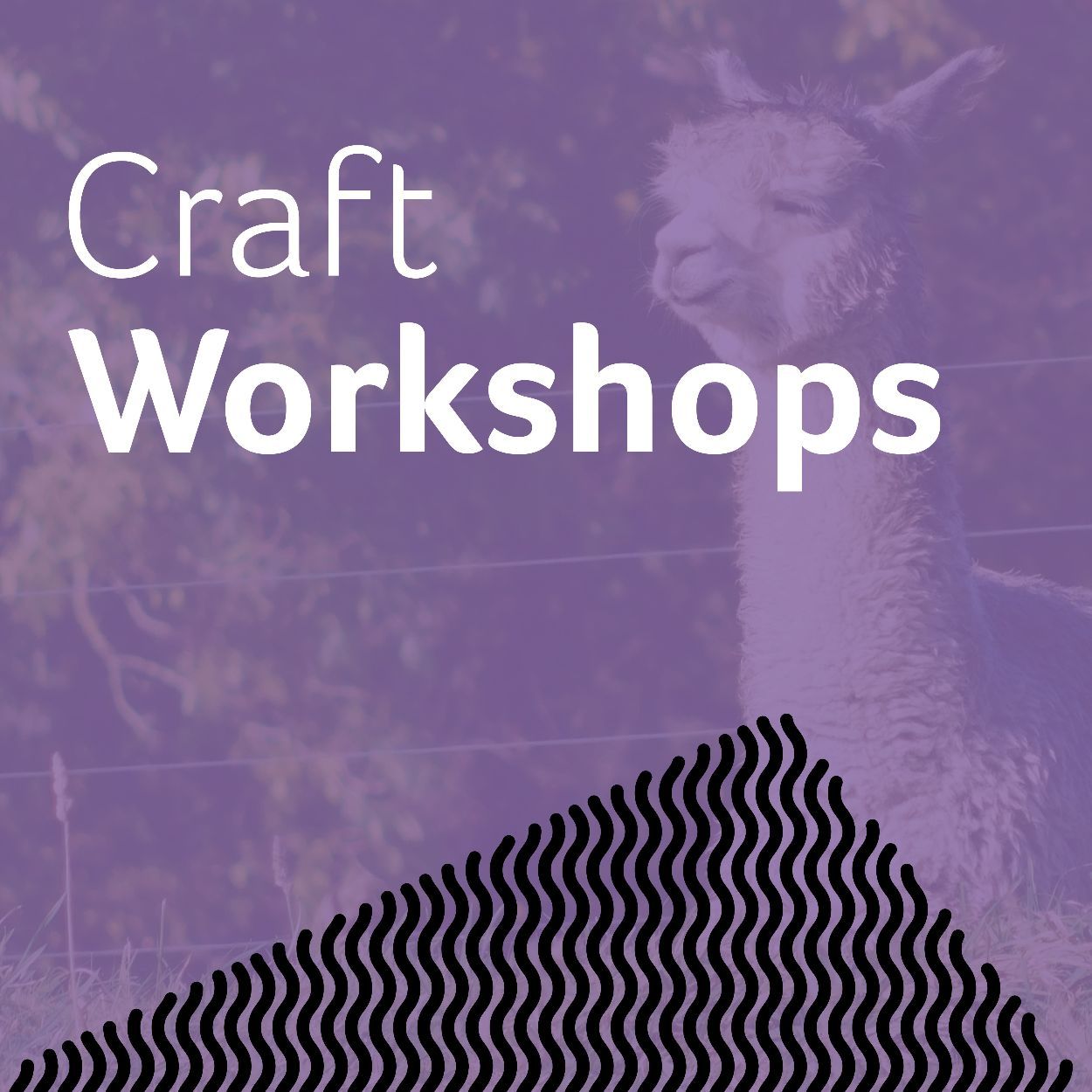 The online booking system for the craft workshops will be available soon. For large groups or parties (9 or more people), please get in touch and we can arrange something to suit depending on your group size, age, activity preferences (alpaca experiences, craft activities and food/refreshments) and time available.
Our Craft Workshops
We are keen to offer some workshops that are fun, accessible and suitable for all ages. Participants should be able to complete the item that they are making within these reasonably short sessions (45 to 90 minutes). With up to 12 people attending each workshop, they will be open to individuals and families/small groups.
When we are up and running we will also be offering workshops from visiting art & craft specialists. These sessions will likely be a little longer in duration or spread over a number of weeks and will be for those wishing to develop their craft skills. Examples include fibre dyeing, spinning, needle felting and photography. We are also open to suggestions and welcome the opportunity to talk to local art / craftspeople who may want to deliver sessions!
Alpaca Alpaca Ornament
Create your own 3D alpaca using alpaca fibre! A cushing (sitting) alpaca will be covered in the natural alpaca fibre of your choice, and you will sculpt ears and add facial features for a cute cartoony, or more lifelike alpaca to suit you. Will you take home a mini-Mayhem, or handsome Hercules?
Needle Felt Gnome Ornament
Gnomes / Gonks are popular all year round. Customise yours with a choice of colours and styles of body / hat. Add hair / beards using fibre from your choice of fibre, including some shorn from the Wolfridge Alpaca herd.
Accessory embellishment
Select your accessory from our range of bags, pencil cases, make-up bags and laptop cases. Plan your design using either pre-cut felt shapes or have a go at needle felting a 2-D picture, your initial, or even an alpaca – perhaps you can recreate your favourite from the Wolfridge Alpaca herd! Glued on felt is recommended for our younger participants, and those over 7 (parents may need to assist younger crafters) can try their hand at the magical art of 2-D needle felting.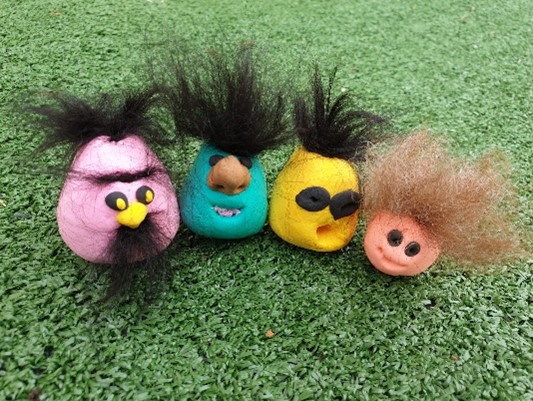 Fluff-Bug
Our smallest crafters will love creating their own fluff-bugs using silk-clay and their choice of fibre to make the hair. They will create the body / head shape and add features themselves (perhaps a grown-up will help), and then they can 'plant' their own crazy head of hair in to their bug. A fun activity aimed at the youngest visitors, but enjoyed by all ages.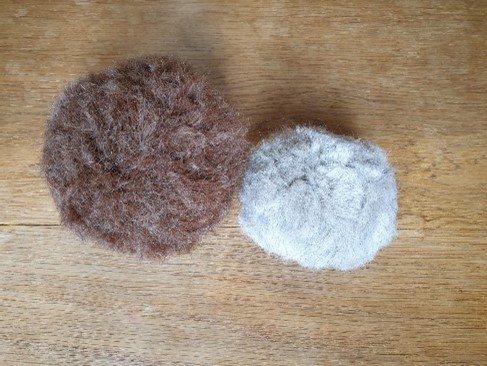 Pom Poms
Bag charms, keychains, bobbles for hats and scarves are all fashionable and fun accessories - even better when made by you with your choice of size, fibre and colour. You may have fallen for an alpaca from the Wolfridge herd and now you can make a pom pom to match them! Our Pom Poms have a luxurious look which is more fur-like than traditional pom poms made from knitting yarn as it is using the super soft fibre in its unspun form. Suitable for beginners (younger crafters may require some assistance).
Felt ball bracelet / garland
During this needle felt session you will see the super-speedy method of making small felted spheres using the fibre of your choice. Suitable for beginners and beyond (age 8+, with adult support) watch your felted spheres take and hold the shape as you stab to sculpt them! With a little practice, you may be able to form each ball in as little as 5 minutes, then string them to make a fun garland for your house, or a chunky-bead effect bracelet.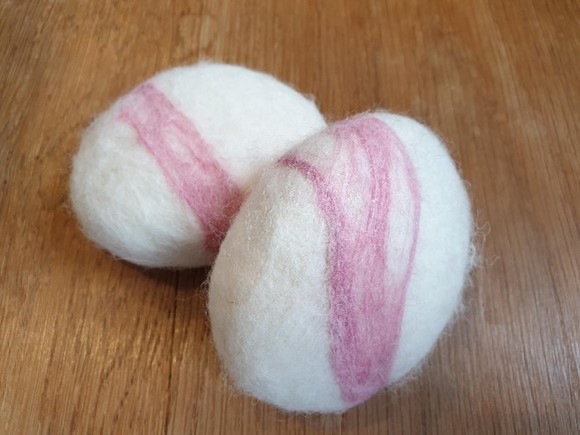 Wet felted soap
A wet felted soap is a fantastic way to use soap more economically and provide mild exfoliation! As you use it the fibre shrinks along with the soap, allowing you to use every last bit of the bar, leaving you with a felted, gently exfoliating 'scrubbie'. In this session you will select your choice of fibre – and alpaca is a fantastic option. Suitable for beginners, including children, your wet felted soap will take up to 45 minutes to create. Younger participants may need help in the early stages, however the more energetic crafter can make one in around 20 minutes.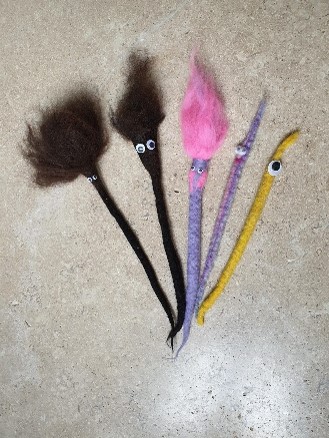 Bookworm
Create a wet felted bookworm in our 45min workshop. Suitable for beginners, children (from toddlers) and adults alike will have fun selecting fibre and seeing the magic of the wet felting process as the loose 'fluff' gradually rolls in to your worm-like creation!