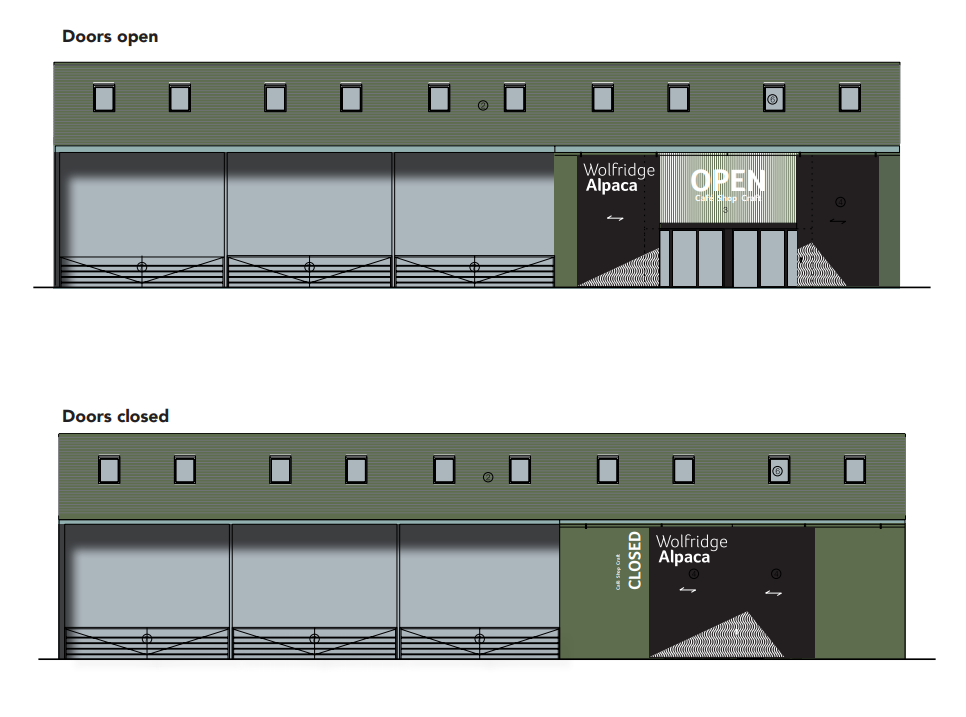 The Wolfridge Alpaca Barn opened on 26th February 2022!

We are a new venue so need to find our feet a little bit and start slowly.

The Café is open with a simple food offer and plenty of nice cakes and hot drinks from Tuesday to Saturday from 9.30am to 5pm and Sundays from 10am to 4pm. We do not open on Mondays.

The Wolfridge Alpaca Wander is in place. You can take a wander around the paddocks and learn about why alpacas are special! A map and quiz sheet will be available from the café for £1. The walk will take around 30 to 60 minutes to complete, depending on how fast you walk and how much stopping and alpaca watching you do! There is no need to book prior to visiting for this.
Our main craft workshops will be made available for individuals and small group bookings in the coming weeks. We are taking large group bookings now though, so if there are 9 or more of you, please get in touch at info@wolfridgealpaca.co.uk.
One of our paddocks is still recovering from the building/drainage work so is a bit of a muddy mess at the minute. It is also the paddock that last year's cria will move to as soon as it is ready. So just to be clear, the cria are not yet at the site!
We look forward to seeing you sometime soon!